Geoinformatics Center main activity

The GeoInformatics Center was established in March 1996 and is the focal point on Information Technology at the Rural and Surveying Engineering Department. GeoInformatics Center's main activity is the support and provision of the necessary environment (hardware and software) for the under-graduate as well as the post-graduate studies. The Center also supports researches activities on GeoInformatics conducted by the postgraduate students and the teaching stuff. It is an independent domain and also a sub-domain of the N.T.U.A. network, supplying web, mail and naming services to the users (under-graduate, post-graduate, teaching and other technical stuff) of the Rural and Surveying Engineering Department. Most of the taught courses utilize the facilities of GeoInformatics Center.
Since the beginning of the year 2000, simultaneously with the Geoinformatics Center, the Personal Computing Laboratory of the School is in operation, which is part of the same data subnet and develops the services the Center offers.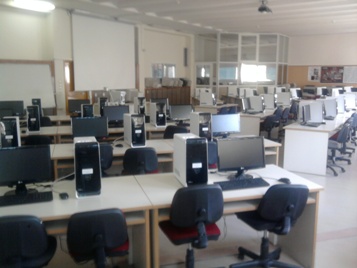 Main room of GeoInformatics Center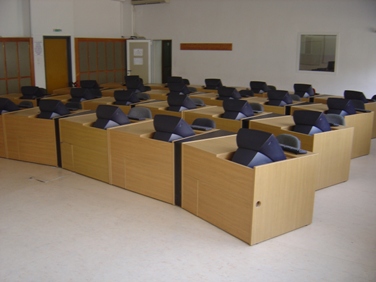 SCIENTIFIC DIRECTOR: Lysandros Tsoulos (Professor, NTUA)
STAFF
Vouloutakis Christos (Computer Engineer)
Athanasopoulos Kostas (Civil Engineer)
Koursaris Thodoris
FACILITIES: Location of SRSE-NTUA - TELEPHONE: 210-7722759, 210-7722767, 210-7722766
FAX: 210-7722775, 210-7722690
E-MAIL: This email address is being protected from spambots. You need JavaScript enabled to view it. (GeoInformatics Center)
This email address is being protected from spambots. You need JavaScript enabled to view it. (PC Lab)
WORKING HOURS: Monday-Thursday: 08:30-19:00, Friday: 08:30-16:30